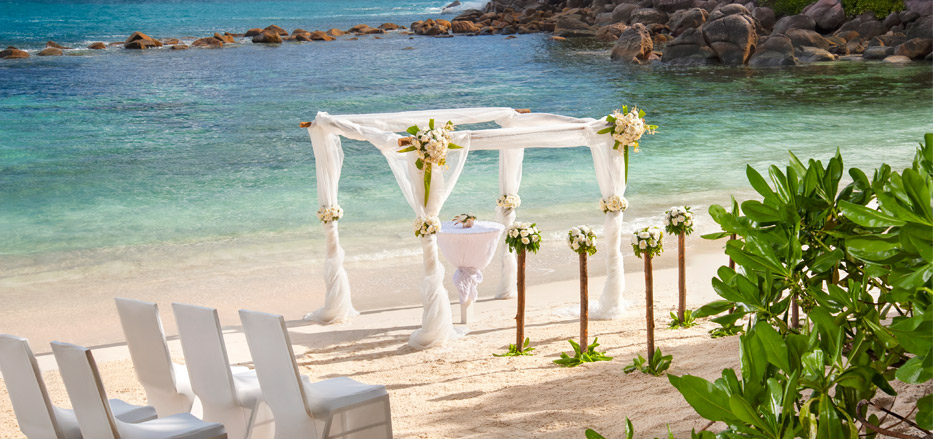 Seychelles an archipelago of 115 small islands has plenty to offer when it comes to romantic holidays. Pristine dazzling white sandy beaches and lush forested islands, many of which are protected reserves for rare bird and animal life are surrounded by a clear blue sea full of amazing marine life and offer dreamlike settings for romantic holidays. Although the weather is mostly hot and humid for a good part of the year, clear blue skies add to the dreamlike quality of the environment
With plenty of natural beauty, gorgeous attractions and luxurious holiday amenities to indulge in, visitors won't have a dull day in beautiful Seychelles. Couples looking to have their weddings in Seychelles, should look at the many hotels such as the AVANI Seychelles Barbarons Resort & Spa and to choose one that provides you with all the right amenities with a romantic touch. Whether you are planning your honeymoon, a couple's retreat or a quick getaway from your busy life with your loved one, the right hotel matters a great deal in making sure that your stay is comfortable, enjoyable and romantic.
Visiting some of the country's amazing national parks such as the Vallee de Mai with its wonderful collection of flora including the coco de mer, world's largest seed, the Aldabra Atoll the world's largest coral atoll stretching 22 km and enclosing a huge tidal lagoon home to giant land and marine tortoise and other marine creatures can form an exciting part of a romantic holiday. Diving, snorkeling, fishing, viewing corals from a glass bottom boat and sailing around the islands on day trips or longer itineraries are other options to consider. Try out pampering spa treatments to promote relaxation and to slow things down. Turn off all electronic devices and tune out from the world for a while.
Auburn Silver is a travel writer who has a passion for fashion and a deep interest in admiring new and exotic attractions around the world.